Lent Monday, Lent, Lagana, Mrs Sarakosti
By Zorbabook
4 Mar, 2022
1832 views
on Heritage
0 comments
Clean Monday – Καθαρά Δευτέρα
Clean Monday (Greek: Καθαρά Δευτέρα), also known as Pure Monday, Ash Monday, Monday of Lent or Green Monday in Cyprus, is the first day of the Orthodox Christian Great Lent. It is a moveable feast, occurring on the 6th Monday before Palm Sunday.
Lent is the period of time for self-examination, preparation, and taking an inventory of one's inner life. The Great Lent period before Easter is called by the Orthodox Church, Sarakosti, (from the Greek word saranta/ forty (the 40 days of fasting).
The term "Clean Monday" refers to the leaving behind of sinful attitudes and non-fasting foods. It is called "Ash Monday", by analogy with Ash Wednesday (the day when the Western Churches begin Lent).
Clean Monday as part of the Easter cycle and the Great lent, begins on the preceding Sunday night, at a special service known as the Ceremony of Mutual Forgiveness.
The name Clean Monday came from the housewives' habit in the past when on this Monday morning, they washed all the hot utensils with hot water and ashes. Then they hung them in a specific place, where they remained until the end of the fast. After cleaning, the whole family would go to the countryside and enjoy fasting food such as olives, tarama, halva and lagana.
Clean Monday is a public holiday in Greece and Cyprus, families celebrate with outdoor excursions and the custom of flying kites, symbolizing the effort to reach the Divine.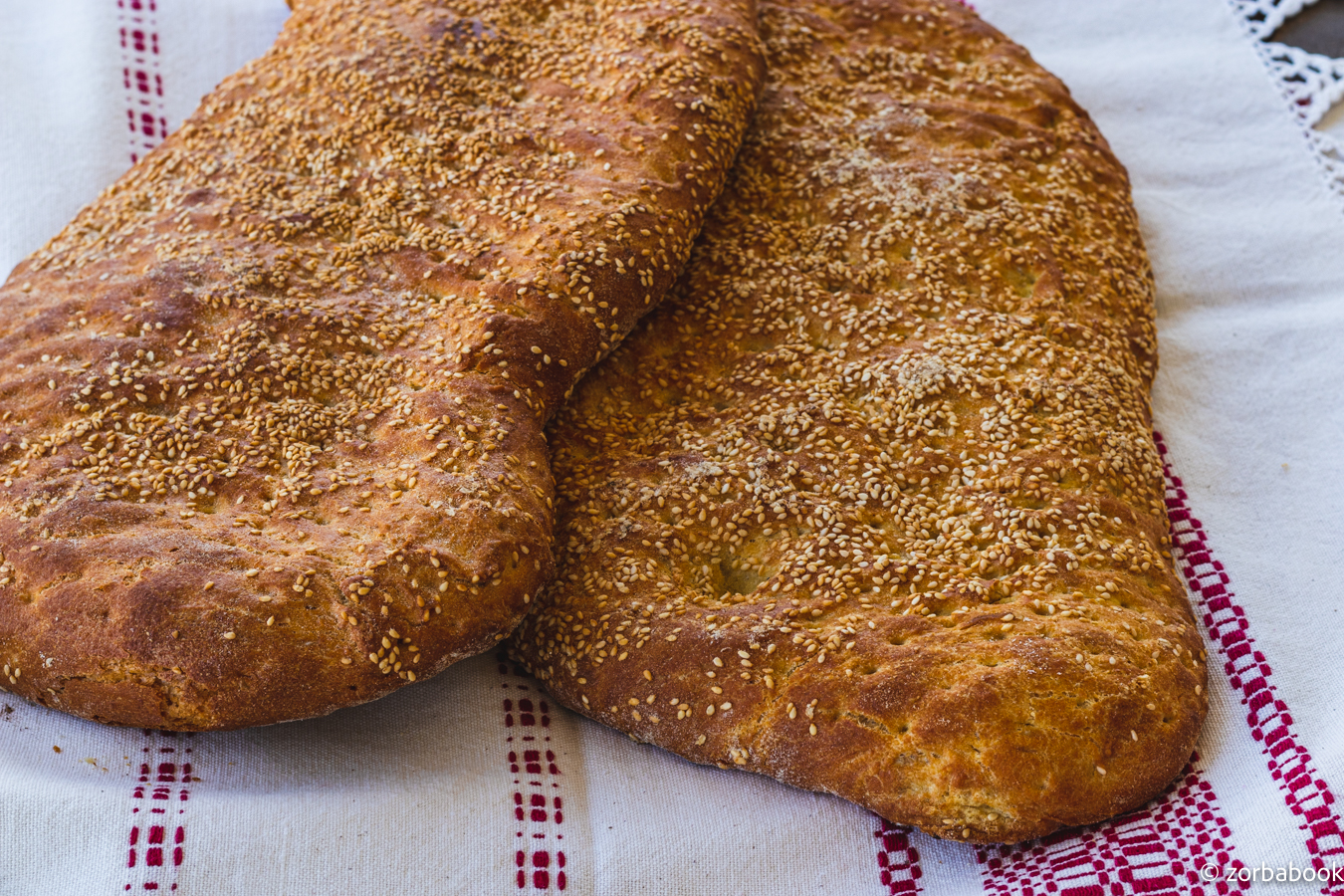 Lagana
Lagana is a special kind of unleavened bread baked in Greece only on Clean Monday. The name comes from the ancient Greek "laganon", which was a flat dough made with flour and water and is mentioned in ancient texts as a delicacy. Aristophanes in Ecclesiastes play, mentions the phrase "λαγάνα πέττετται" meaning laganas are made. Lagana – Λάγανα was also a flatbread prepared as an offering to Gods by ancient Greeks.
Bakeries on Clean Monday are open exclusively for the preparation and sale of lagana.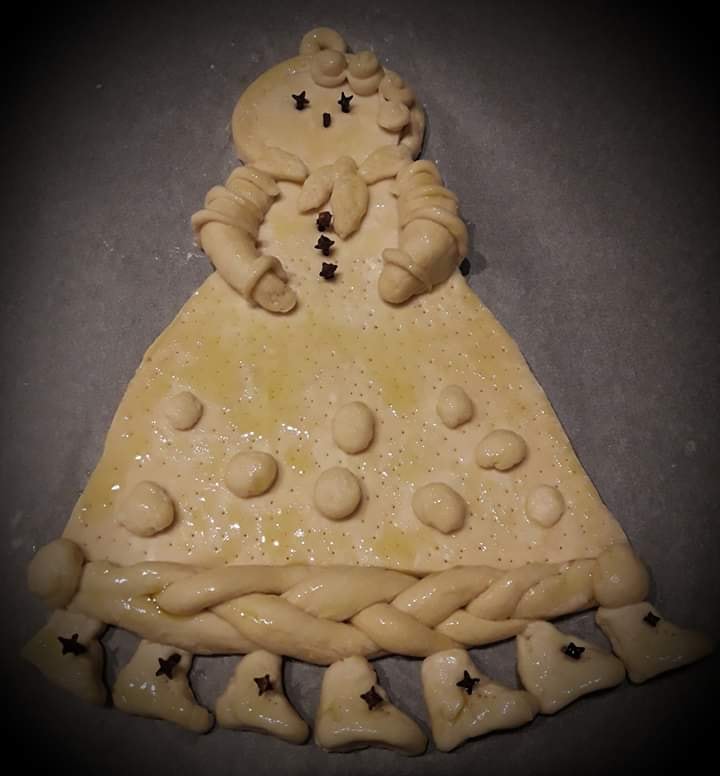 Kyra Sarakosti – Mrs Lent
Kyra Sarakosti – Mrs. Lent, is a bread made with flour, water, salt and water, representing a tall woman with a cross on her head, no mouth because of fasting, crossed arms for prayers, her apron filled with lent food and seven legs symbolizing the seven weeks of fasting. It was customary to count time during the Lent period by cutting off one leg every Saturday and the last one was cut on Holy Saturday, hiding it in a dried fig or a walnut shell and whoever found it was the lucky one for the year.