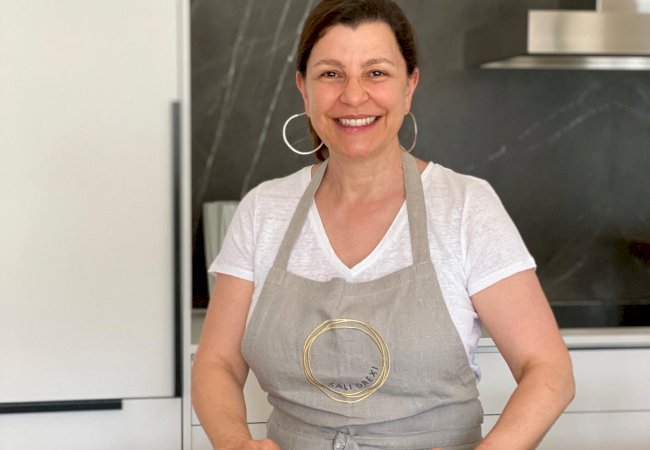 I am Christine Polyzos. I am a first generation Greek-Australian born in Melbourne, Australia and I welcome you to my vlog – Kali Orexi, where I share Greek recipes: my own family recipes, recipes from the Greek-Australian community, recipes from my family in Greece and from my travels to Greece!

The recipes on my vlog are mostly authentic, traditional Greek recipes. They can be enjoyed by anyone who appreciates Greek or Mediterranean cuisine for its flavours and for its health benefits. My vlog is also for the Greek diaspora who may have not had an opportunity, or missed an opportunity, to learn their family recipes and would like to learn them and pass them on to their children.

I love Greek food, this is the food that has nourished and nurtured me. It's part of my living history. It's honest, simple, wholesome and delicious food – made with real ingredients and I want my children to eat this way and to cook this way when they grow up and maintain the thread of Greek cultural continuity in their lives.

I am also very interested in unique, regional dishes and I would love to travel through Greece learning and sharing the lesser-known treasures of the Greek cuisine with the Greeks of Greece, the diaspora and food lovers across the world.
Our Story
The idea to create the Kali Orexi vlog came to me in July 2012 when I was enjoying a beautiful, slow-cooked meal at Restaurant Meteora in Kalambaka, Greece. The food they serve in this restaurant takes time and love to prepare. As I enjoyed my meal, I reflected on the fact that changing lifestyles and priorities in Greece, and all over the world, meant that this type of food was at risk of being lost.
At the same time my Greek-Australian friends were beginning to lose their mothers and grandmothers. My friends lamented that they had not taken the time to learn their loved one's recipes. This made me concerned that much of our culinary heritage was at risk of being lost. I wanted to document these recipes, especially unusual, regional Greek recipes and encourage people to continue making these amazing dishes and inspire people in general to document their family recipes before it's too late.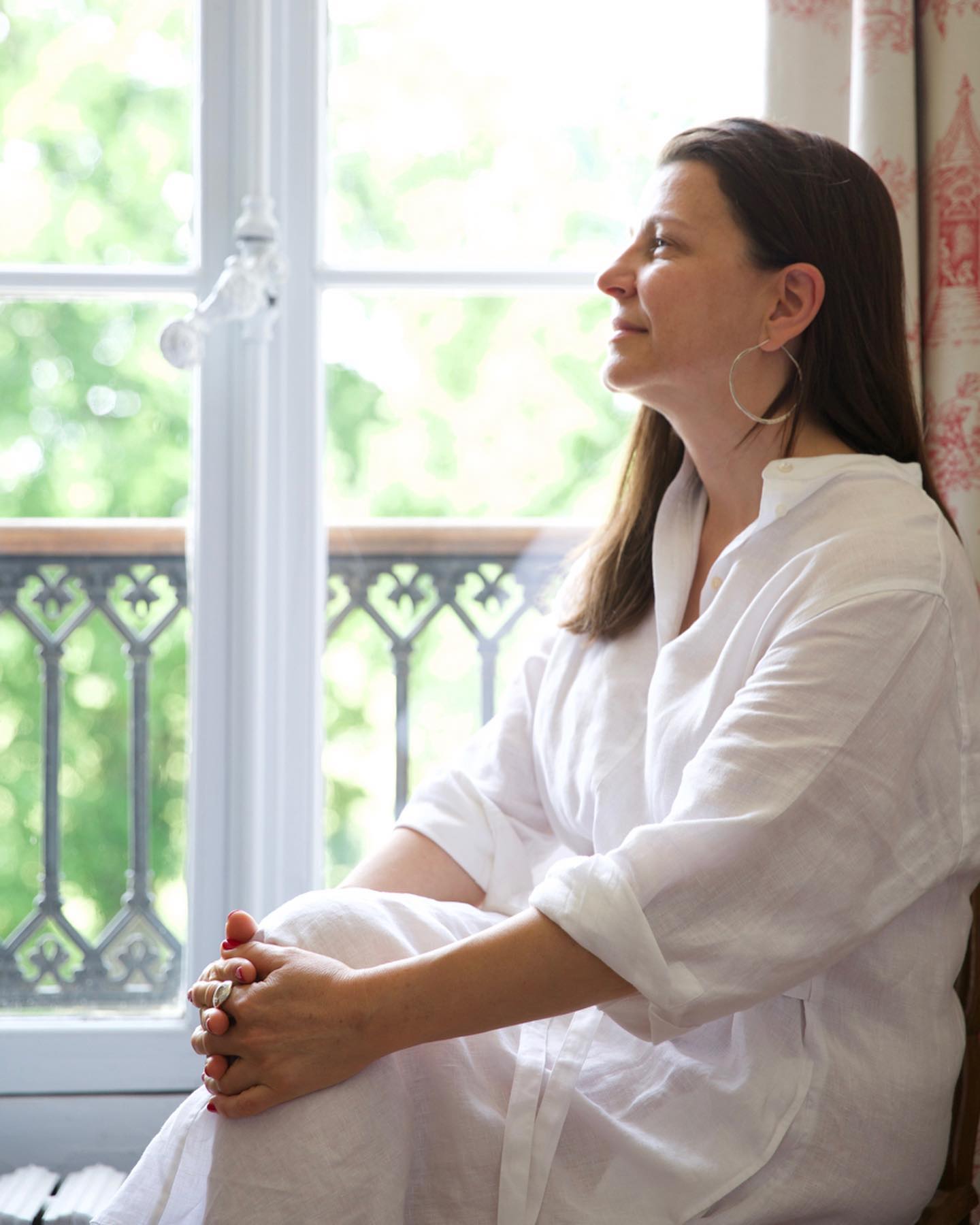 Melbourne
Up until the age of 8 my family lived in the suburb of Windsor in Melbourne. We lived in a small cul-de-sac where every family except for one was Greek. I would walk out of our house and there was always someone to play with. I remember summer nights when all the children would be out together playing ball games till sunset. They were my favourite childhood years, the ones that created my most cherished childhood memories.
Like many first generation Greek-Australians I also grew up at the back of a shop... Or in my case at the back of our stall at the Prahran Market. When I was small enough, I would squeeze myself into an empty cardboard produce box and play with frogs, worms and ladybugs, that we would find amongst the produce... Once I was tall enough to reach the old hanging scales, I was put to work serving customers. Every Friday after school I would make my way to the market to help during the Friday evening rush hours. I also helped out a lot on the school holidays.
On Sundays my mother prepared foods that needed more time to make and cook – spanakopites, pastitsio and the like. The baking aromas from the kitchen filled the house and made us hungry for lunch. If the weather was good we had barbecues with relatives and friends in the nearby mountains or headed to the beach in summer. We also visit friends and relatives at their homes, or stay home and accept impromptu visitors. No one set a date and time in those days, we just casually visited each other. If no one was home when we visited, we cut a bloom from the garden and placed it on or by their front door to let them know they had missed a visitor. The next day was spent on the phone working out who visited whom.
Name Day parties were always eagerly looked forward to. We feasted on food that had been prepared for days and then danced all night. We also enjoyed going to Greek dances organised by the different σύλλογοι – Greek-Australian clubs – and getting a new dress for each of these events and then exchanging glances with cute looking boys or girls on the night.
There were unique challenges to growing up Greek-Australian. The biggest for me was the level of personal restriction in my life. My parents, like most Greek immigrants, had brought with them very traditional, conservative values from 1950's Greece. It was as though we were living in a cultural time warp. Where my cousins in Greece were living with their fiancées, we were strongly discouraged from even getting a boyfriend.
Basically, I found that it was easier to do something and ask for forgiveness, rather than ask for permission in the first place. They would protest, but at that point it was too late - I had made my decision and was fully committed to it and there was no turning back and over time they began to understand that my opinions and choices could not be shifted easily.
Latest Recipes by Kali Orexi Melbourne