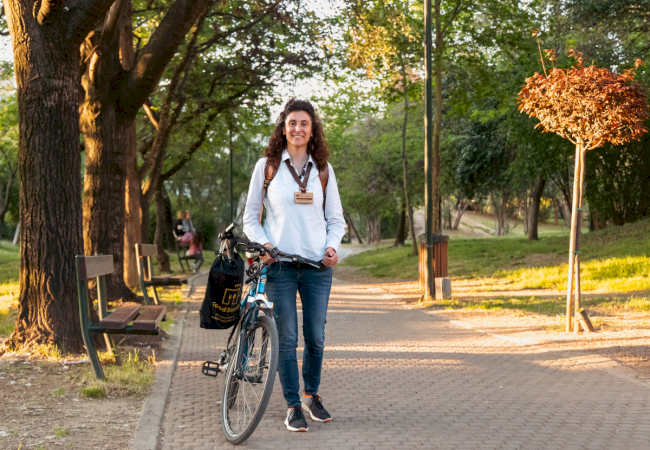 Hello everyone! I am Maria Monastirioti, I am Greek and I welcome you to my beautiful country, Greece! I come from Lefkada and Corfu, two of the most beautiful islands in the Ionian Sea but since 2006 I have been living with my family in Kalamata city in Messinia region in the wonderful mainland of Peloponnese.

I have a Bachelor's degree in Librarianship and Information Systems and after graduating, I had the chance to work as a librarian in several kinds of libraries where I got very much experienced. But since 2014, I have been working on Mama's flavours, a Social Cooperative Enterprise specialized in the authentic travel experience and the Greek gastronomy tourism.
Our Story
The true story behind Mama's flavours project…
Back in 2014, a snapshot of a TV show about how local products were made in a remote Greek village in northern Greece, gave me the idea: "How can one promote the rich gastronomy and unique hospitality of Greece?"
The answer was simple: through our best ambassadors, of course, the Greek women and the locals of the countryside! With this extremely beautiful thought in mind, I came up with the idea of Hippolyte-mama's flavours!
Although I had no money to get started and I did not know anything about enterprises, I did not want to wait to make my dream come true. Against all odds, I dared, took the risk and worked very hard to achieve it. In the meantime, I met wonderful people with whom I shared my idea and my passion, and together we created a strong team.
Mama's flavours philosophy
The Greek mother and the locals are our centerpiece. We want our food-loving traveler to ''go local'', meet the Greek people of the countryside, and feel the authentic Greek filoxenia (hospitality) at its best!
We emphasize the ''faces behind the places'' and to our local personality, providing experiences located at the source of production, with fewer crowds, less traffic and pollution.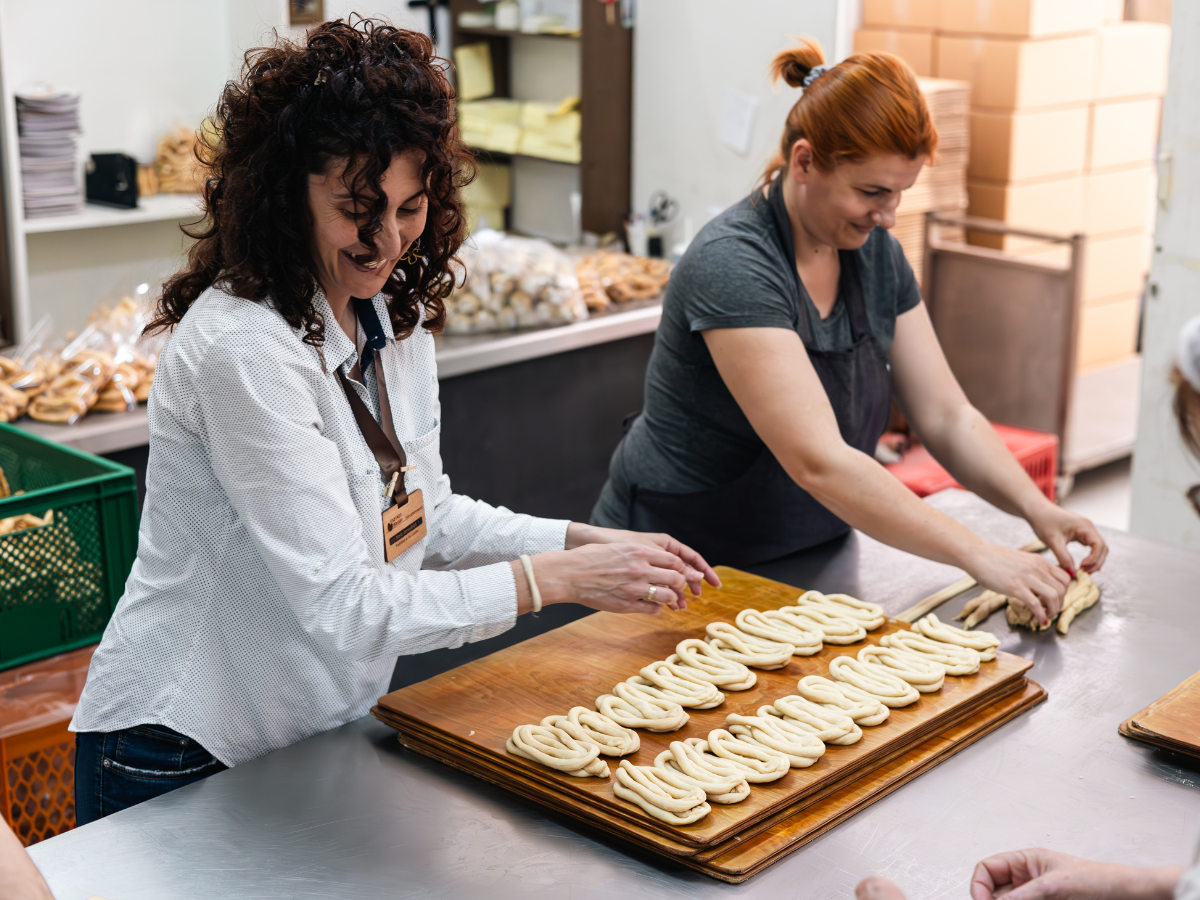 Kalamata
We emphasize the ''faces behind the places'' and to our local personality, providing experiences located at the source of production, with fewer crowds, less traffic and pollution.
We are specialized in the authentic travel experience and Greek gastronomy tourism.
We design, organize and offer tailor made, personalized, authentic, gastronomic experiences and unique agro tourism activities in the mainland of Peloponnese, Greece in: Messinia, Arcadia, Laconia, Argolida and Korinthia.
Our exciting experiences include: traditional food tours, cooking classes with local chefs and the Greek mums in agrotouristic, eco-friendly farms, exciting olive oil tastings with visits in traditional olive mills and in traditional olive groves, unique wine tastings in local wineries, honey tastings, harvesting of fruits and vegetables from local fields and gardens, tasting of Greek traditional handmade products, visits in distilleries, dairy farms, breweries, visits in small Greek villages and local workshops, Greek mouthwatering lunches and dinners with endless mezedes and more...
My Experiences
Book activities led by Mama's Flavours on your next trip
Kalamata
About Kalamata
Forget anything you knew about famous, touristic and crowded travel destinations in Greece:
Kalamata is located in the southernmost point of Greece: Messinia. It is an all year round travel destination and ideal for those who seek deeper connections to communities they visit live behind-scenes experiences at non popular and off-the-beaten-path destinations and enjoy the slow, carefree rhythms of a small city.
From the first time I came to this wonderful city, in 2006, I felt that this was the place for me: I was very impressed of the beauty of this seaside city, the harmonic combination of the rich architectural and cultural legacy with the modern way of life.
Latest Recipes by Mama's Flavours