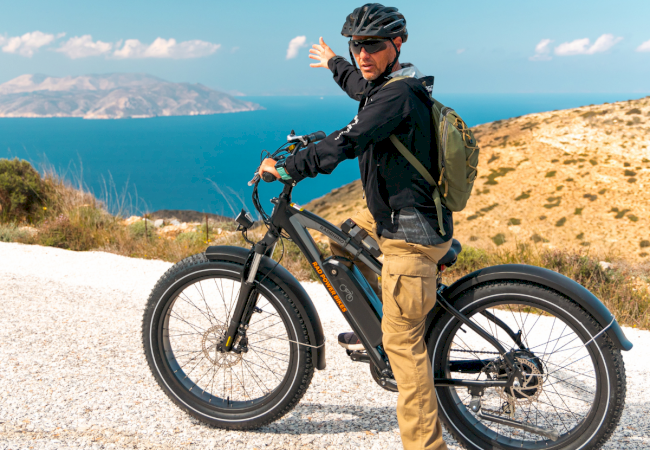 George loved his grandparents: he started visiting the island when he was young, sleeping on the sofa of the small house on the hill of Chora and waking up το the aroma of the fresh buns of his grandmother and the fresh milk that his grandfather brought. Abstainer by nature (and due to his profession), he managed to combine the nightlife the island generously offers, with trail running and swimming in the crystal clear blue waters of the island.

Flora on the other side, after graduating from school, decided to work on the island all year long. She got to know its inhabitants, their traditions, their routine and was thrilled by the nature.
Our Story
In the summer of 2012, George met Flora. George as a visitor, Flora as hard working woman. It didn't take long and after a while they joined their fates. George decided to spend more time on the island in order to be with the girl he met in the summer.
This is the island we set out to discover: We tour the island where Homer was buried and as young explorers we bring to light forgotten chapels, paths and traditions that have begun to be lost in oblivion.
These paths that were once the main transportation hub of the island, have been mapped by the Municipality of Ios, thus being a valuable aid to those who wish to explore the island.
You can also get to know us up close. You will find us working on the paths or drinking something in one of the many traditional cafes of the island, talking to the elders of the island. We will be very happy to meet you and to get to know Ios through the actions - excursions we carry out.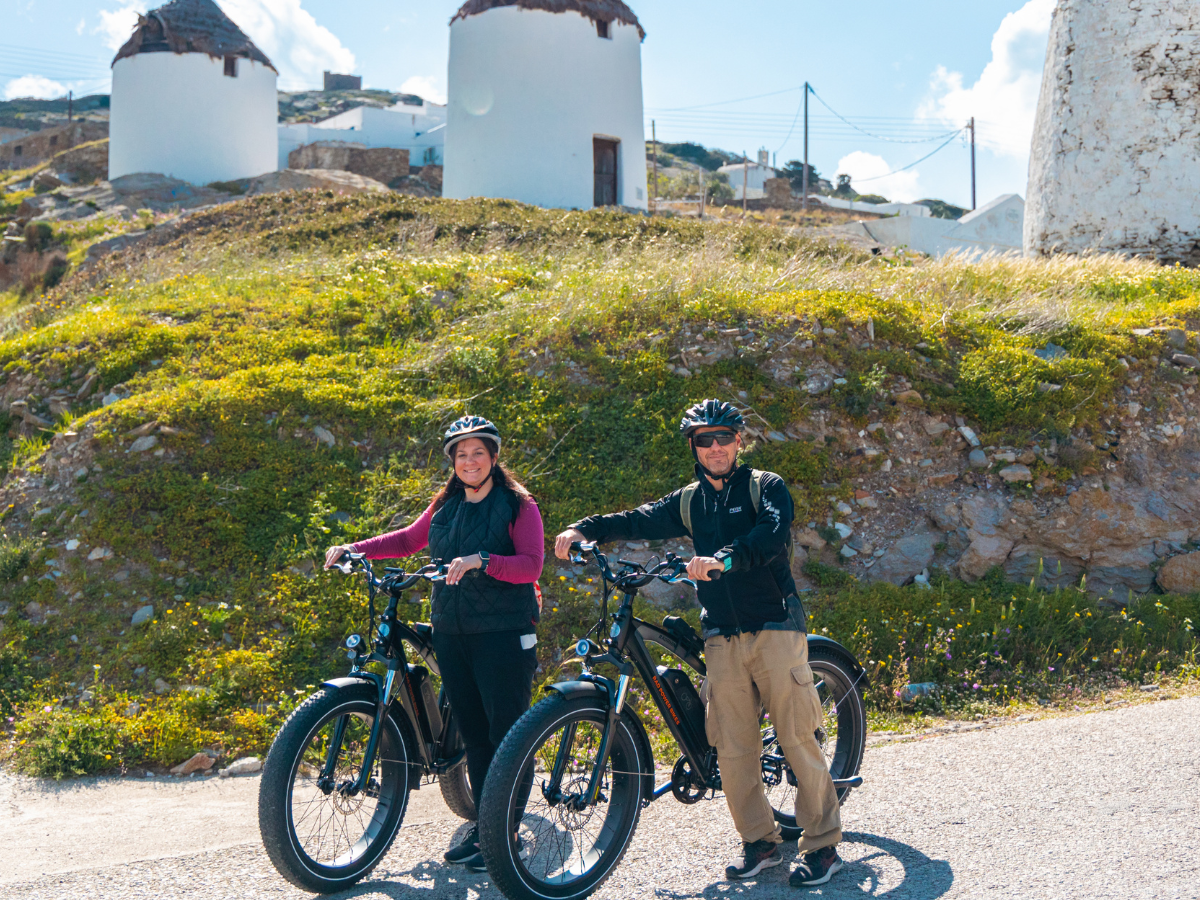 Ios during winter is incredible. Incredibly lonely, since most residents and visitors depart in order to work in Athens or abroad. Incredibly green and fertile, something that someone who visits the island in July or August could not imagine. Incredibly mysterious: Starting from the 1970s, when most of the population quit their jobs in the countryside and started working in tourism. Today, half a century later, scattered abandoned farmhouses and chapels, invite you to explore them and bring them back to life through the stories of the old.
My Experiences
Book activities led by Ios Paths on your next trip