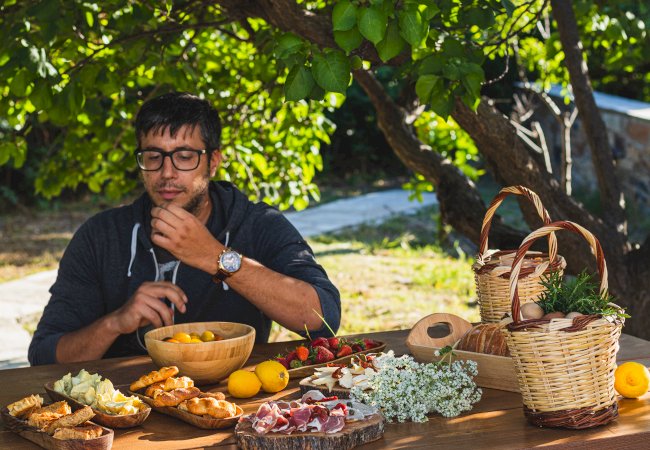 Hello my name is Alexandros, i am a private chef located in Tinos island, owner of Tinos Farm to Table, where I offer a gastronomic journey through food, cooked with my own ingredients!
Our Story
I was born and raised in Athens Greece, in a family where both parents have roots on Tinos island. My very first and most important childhood memories are from being on the island, next to grandmothers and grandfathers who introduced me to the land and its bounty. They taught me to respect nature and everything it provides as well as the time and effort it takes for this earth to produce food for us.
After finishing my cooking studies I worked for many catering companies in Athens and Tinos.Soon I decided to move to the island for good, leave the buzzing city behind and come closer to the nature that produces the material for my cooking. To come back and rediscover my roots and the cooking that haunted my memories with tastes and aromas of my childhood.
Tinos Farm to Table is based on my philosophy around cooking and food that brings the human in direct nature to his surrounding environment, eating straight from the land around him, fresh, in season, slow cooking.
Picking fresh produce from my vegetable garden everyday I draw the inspiration for my meals. Along with my collaborators, local farmers, fishermen and people that share the same passion and philosophy with me, we aim to create gastronomic experiences for guests, that will always be special memories of Tinos island.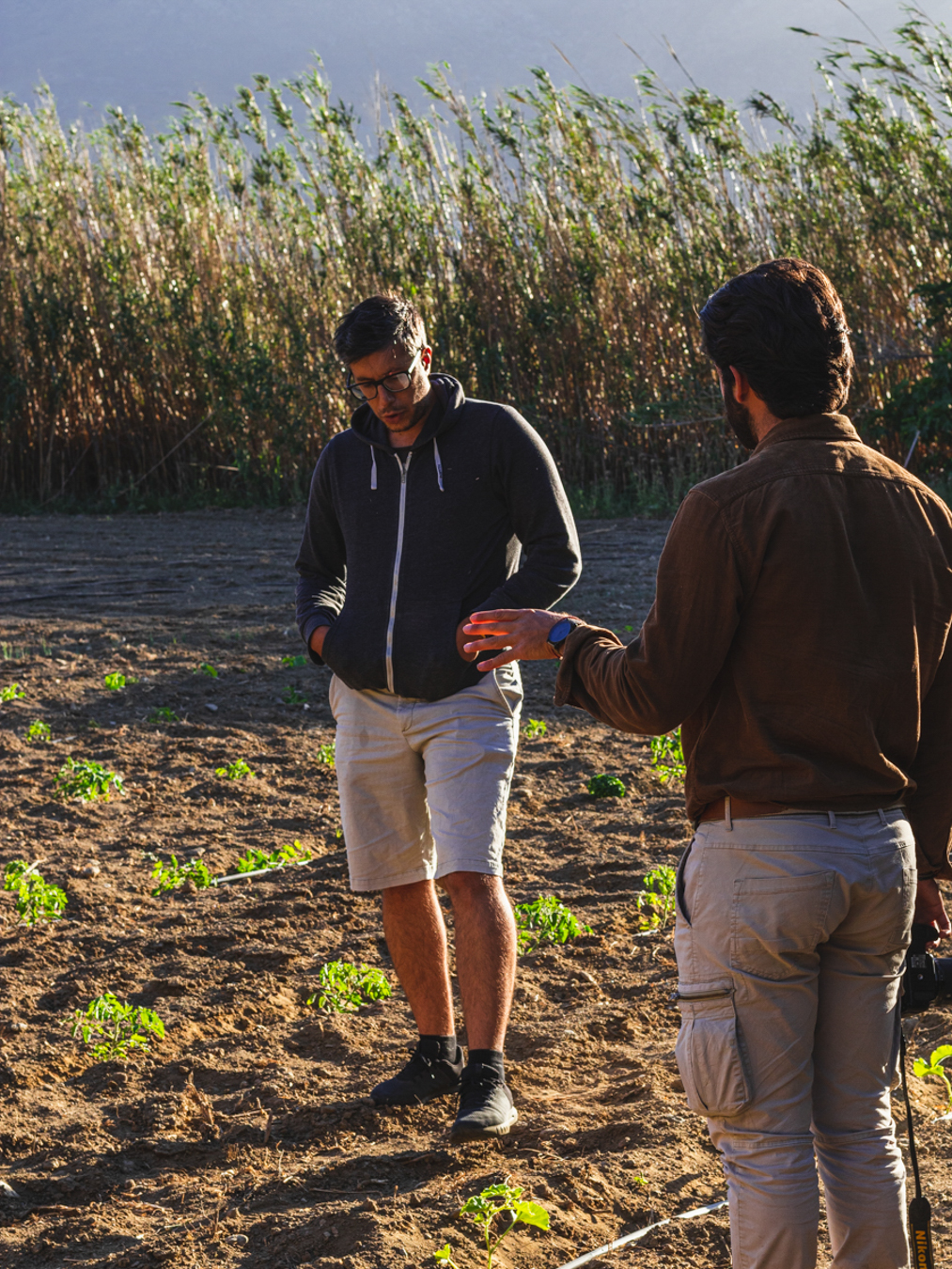 Tinos
For me, Tinos island is a place you fall in love on first sight! It feels like you are surrounded by an energy that pass through you when you explore it.
A place where you can do anything, relax, explore, learn new things, have a good time!
The island makes you respect its history, and do what it takes from your side to keep all this "museum" alive on the best way you can.
My Experiences
Book activities led by Tinos Farm to Table on your next trip