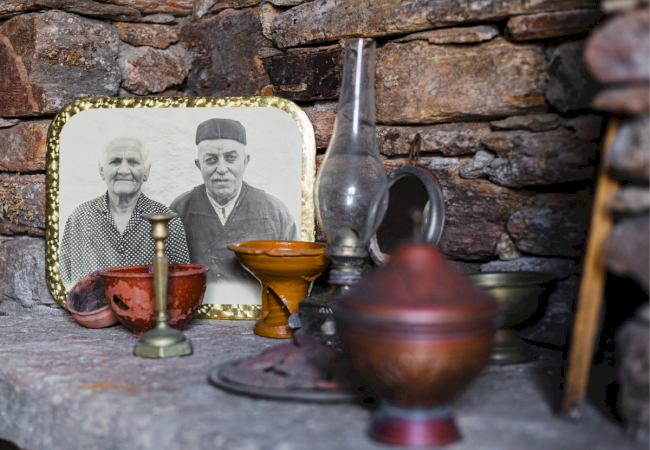 Diaseli Estate has always been a family affair. The oldest record of our cheese tradition is in 1922 but we know that the ancestors of the grandparents of the family also earned a living by the sheep and goats, their milk and its products. Back then the cheese-making was done in stone cells (rooms) in a cauldron over the fire. People and animals struggled to survive. The head of the family at that time was Dimitris Haros the grandfather who bequeathed invaluable knowledge to the family which lingers till today.
Our Story
Around 1970, the baton was passed to the grandfather's son, Antonis Haros. In the years that followed, the Haros family supplied with cheese not only Ios but also the surrounding islands such as Santorini and Paronaxia (Paros & Naxos).
The most famous kinds of the produced cheese of that time were Hloro, Kefalotyri, Myzithra and Skotyri. It was the period when Antonis Haros built a new "mitato" (farm) at the highest point of Ios; with much effort and difficulties, the herd grew in number, as well. Although his greater support was his son, Dimitris, the backbone of the family was Antonis' wife, Efrosini Harou, as she played a key role in the development of the estate; as his daughters, Irini and Marianna, did, too.
In general, the women of the family played a very important role and proved to be equal to men, being to this day an integral part of the estate, taking care of its prosperity through very difficult times. Women and men in a harmonious coexistence have been composing for many years an amalgam of valuable recipes and experience along with touches of fresh ideas that led to the current image of the estate.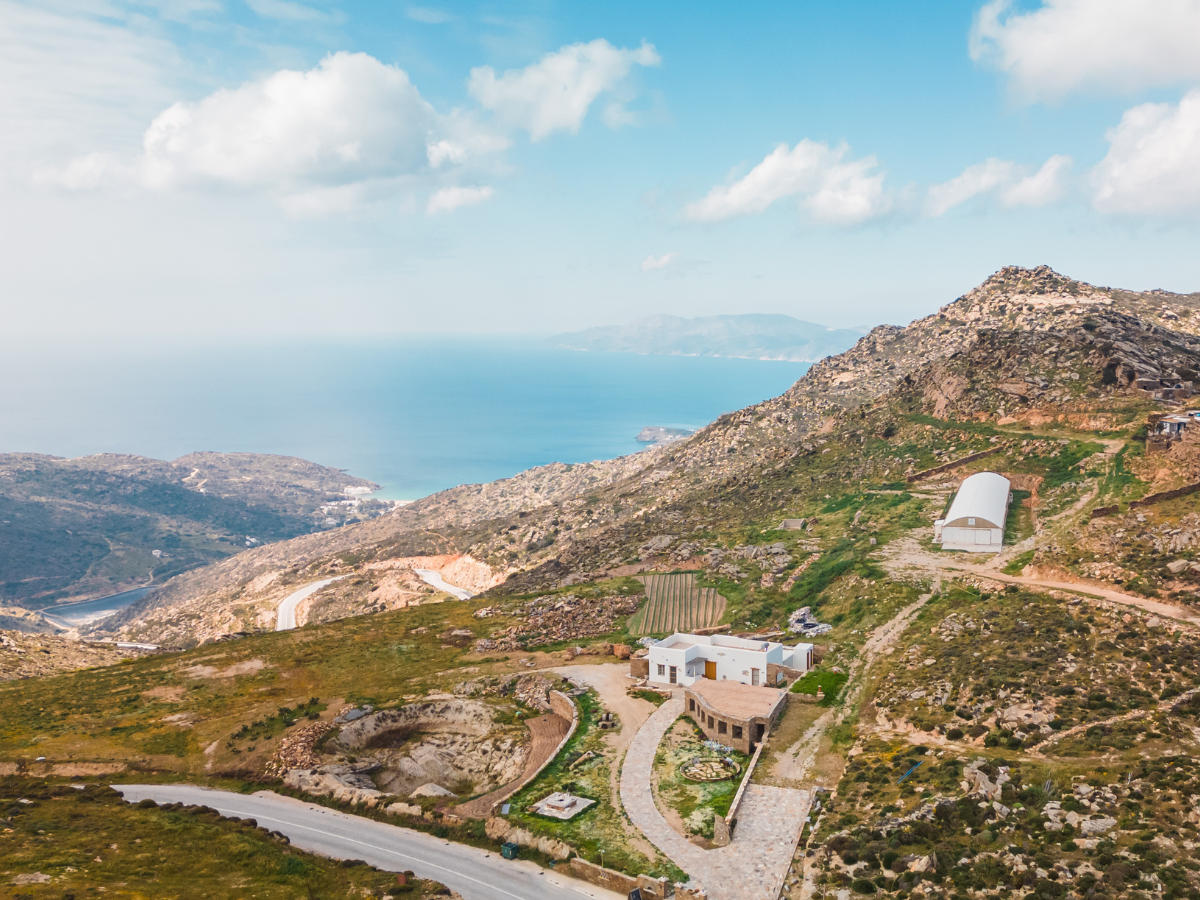 Over the generations, the recipes of the products travelled in time and the experience of the cheesemakers of the family grew. In 1995, Dimitris Haros the youngest was put in charge of the farm and a few years later he took a strategic initiative; that of modernization.
With the weight of his ancestors' great legacy on his shoulders and with fresh ideas and a lot of passion, he created a stable and a cheese factory of modern standards. The facilities are now certified for exceptional quality and hygiene and operate according to the appropriate specifications. Despite the evolution of the process and the means of cheese-making, the recipes remain unchanged over time.
The animals of the estate continue to eat the same plants that have been growing on the island for hundreds of years, such as thyme and oregano, thus keeping the substance of the raw material the same after all these years. The products receive regular and constant care. Their maturation is monitored daily as it is the second most important part besides the procedure of cheese making so as for them to be quality, truly traditional products. The process of creating each product is not a job for family members; it is a soul deposit.