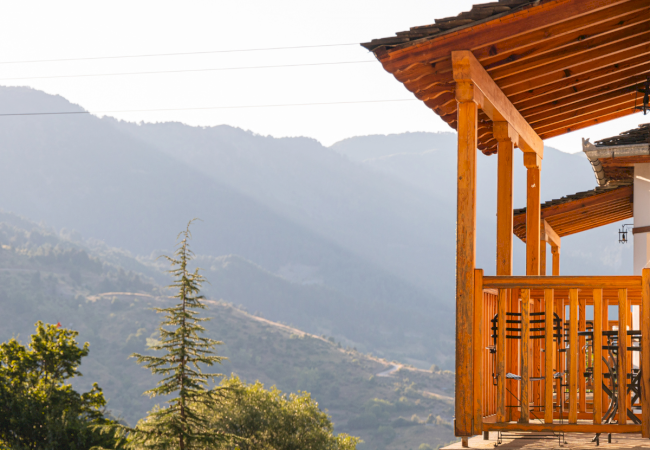 A pioneering example of wine tourism in Greece, Katogi Averoff Hotel opened in 2008, combining the world of wine with art and warm hospitality in a natural environment of extraordinary beauty.

Divided into red and white, similarly to our wines, the 15 hotel rooms overlook the winery, or the scenic Metsovo landscape, are elegantly furnished with all modern amenities. Wine-filled glasses, works of art hanging in every room, scent of grape, lit fireplaces, smiling faces – all contribute to the hotel's atmosphere. Discreet luxury and contemporary design welcome our guests, where local architecture elements fuse with Mediterranean elegance. The hotel restaurant offers exquisite culinary experiences based on local cuisine, showcasing locally sourced ingredients and enhancing your wine enjoyment by proposing expert pairings with Katogi wines.
Our Story
Indeed, with the help of experts from Greece and France, Averoff developed one of Greece's most celebrated and highest-altitude vineyards. He also built a small winery on the eastern outskirts of Metsovo. Becoming famous throughout Greece and garnering international awards, Katogi's red wine became the cornerstone in Averoff's quest to revive indigenous Greek grape varieties and develop successful blends with foreign varieties. The estate's vision was also reflected in being one of the earliest to embrace authentic vine-growing and winemaking methods in Greece – an operation model that would become prevalent 30 years later, demonstrating the huge potential of the Greek vineyard.
After Evangelos Averoff's passing in 1990, Katogi Averoff continued to grow, while remaining true to its founder's vision, under managing director Sotiris Ioannou. New vineyards were planted in the Metsovo region, experiments with new grape varieties continued, new wine blends were explored. The winery has been constantly updated and expanded, increasing production and expanding national and international distribution.
Managed by Alexander Ioannou, Evangelos Averoff's grandson, Katogi Averoff today continues to cultivate vineyards in the Metsovo region, focusing on reviving the indigenous varieties of the region and developing wine tourism.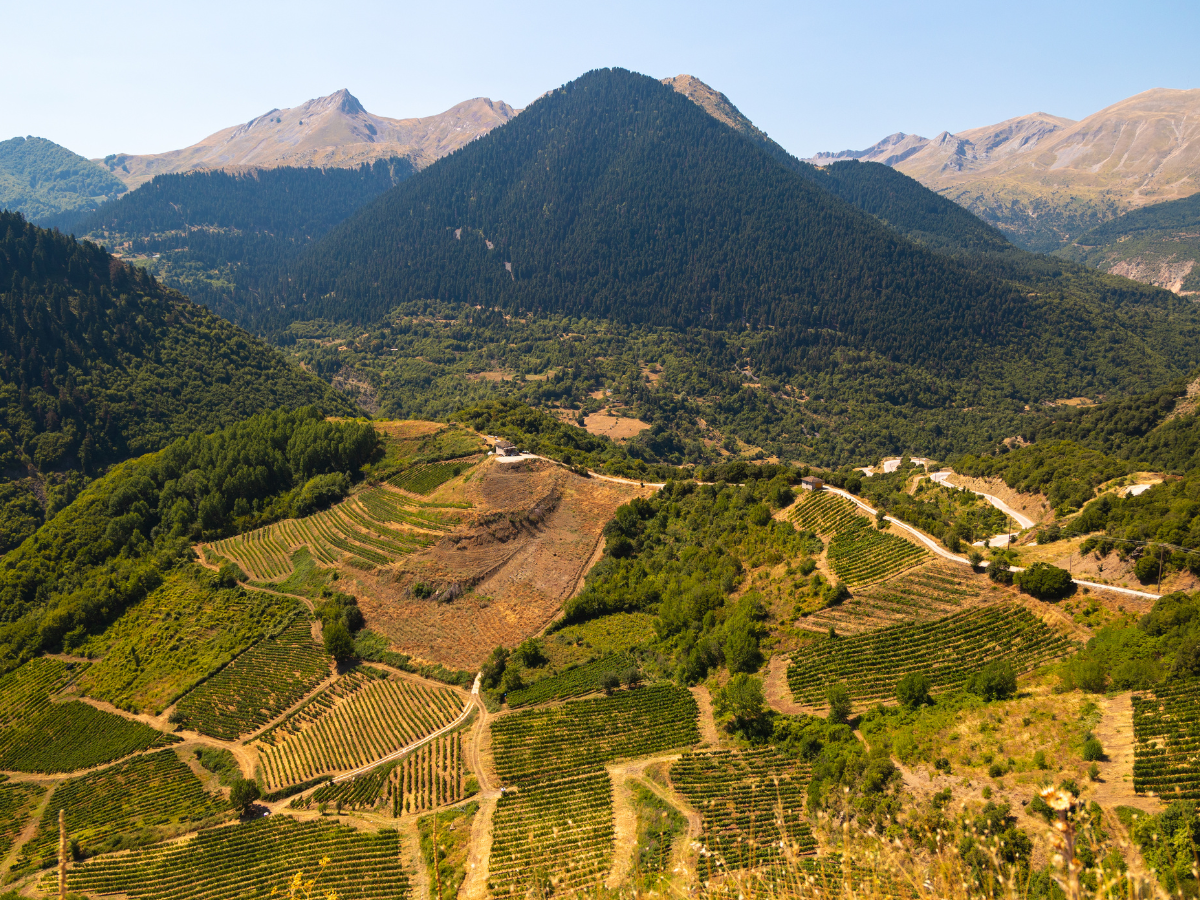 Metsovo
Metsovo is a picturesque Vlach village of unique architecture and ambiance in the Pindus mountain range. A region of spectacular natural beauty, with forests, rivers and rare fauna and flora, Metsovo has a rich and long history, a sophisticated gastronomy and complex cultural identity, showcased in the exhibitions and events of the Evangelos Averoff Art Gallery and the Metsovo Museum of Folk Art.
The vineyard
The Yiniets vineyards are Greece's highest (950–1050m above sea level). On the slopes of Mount Pindus the seasons unfold at their own pace, and the vines take their time ripening.
Yiniets (the Vlach word for vineyard) is planted with Cabernet Sauvignon, Merlot, Cabernet Franc, Pinot Noir, Traminer, Syrah, as well as the region's lesser-known indigenous varieties, such as Vlachiko, Gudaba and Pyknoassa.
My Experiences
Book activities led by Katogi Averoff Hotel on your next trip