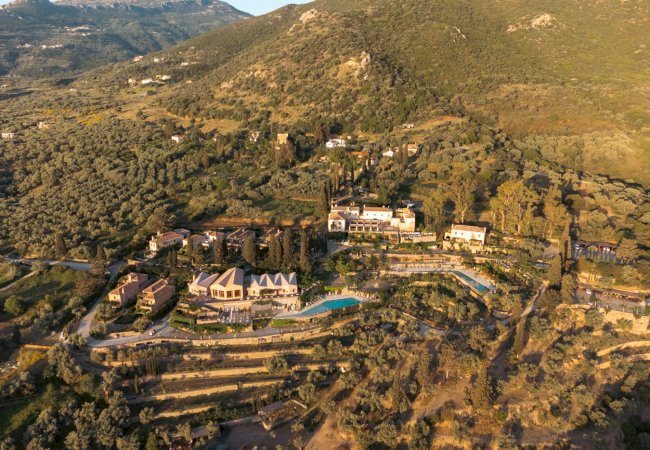 There is a place at the southernmost tip of Europe – dreamlike, magical and secret – cradled by idyllic vineyards, olive and fruit orchards and only a few minutes from the bright blue Aegean Sea. The Kinsterna, an impressive mansion and sprawling estate dating to the Byzantine, Ottoman and Venetian eras, has been meticulously restored and returned to its former glory with an air of discreet luxury.
Our Story
The Byzantine-era Kinsterna mansion has been restored with the utmost respect for its long history and now is an entire settlement unto itself, with a central manor house, adjacent out-buildings and nearby dwellings. At the same time, the owners have also set out to restore the estate's rich natural environment, emphasizing various traditional agricultural activities such as: harvesting grapes, producing olive oil, distilling tsipouro and making soap –with the aim of making the estate as autonomous and self-sustaining as possible. Today, the Kinsterna produces its own wine, extra-virgin olive oil and table olives, tsipouro (traditional Greek spirits), bread, marmalade and other fruit preserves, soap and much more. The fruit-bearing trees and fertile vegetable gardens, the beds of aromatic herbs and flowers and the springs with their fresh, flowing waters all contribute to this ethos and model of sustainability.
In addition to its exciting history as a centuries-old fortified manor, today the Kinsterna is a year-round pole of attraction as a comprehensive vacation experience. Explore the mansion; stroll the pathways among the gardens, and enjoy the vivid colors and fragrant smells of the decorative and aromatic plants, herbs and flowers (over 250 kinds); taste the fruit and other products from our vegetable gardens and orchards; visit our wine cellar; relax in the spa with locally inspired treatments, and try local specialties of Greek cuisine in a unique natural setting. A visit to Kinsterna will undoubtedly remain etched in your memory for years to come. And you will certainly return.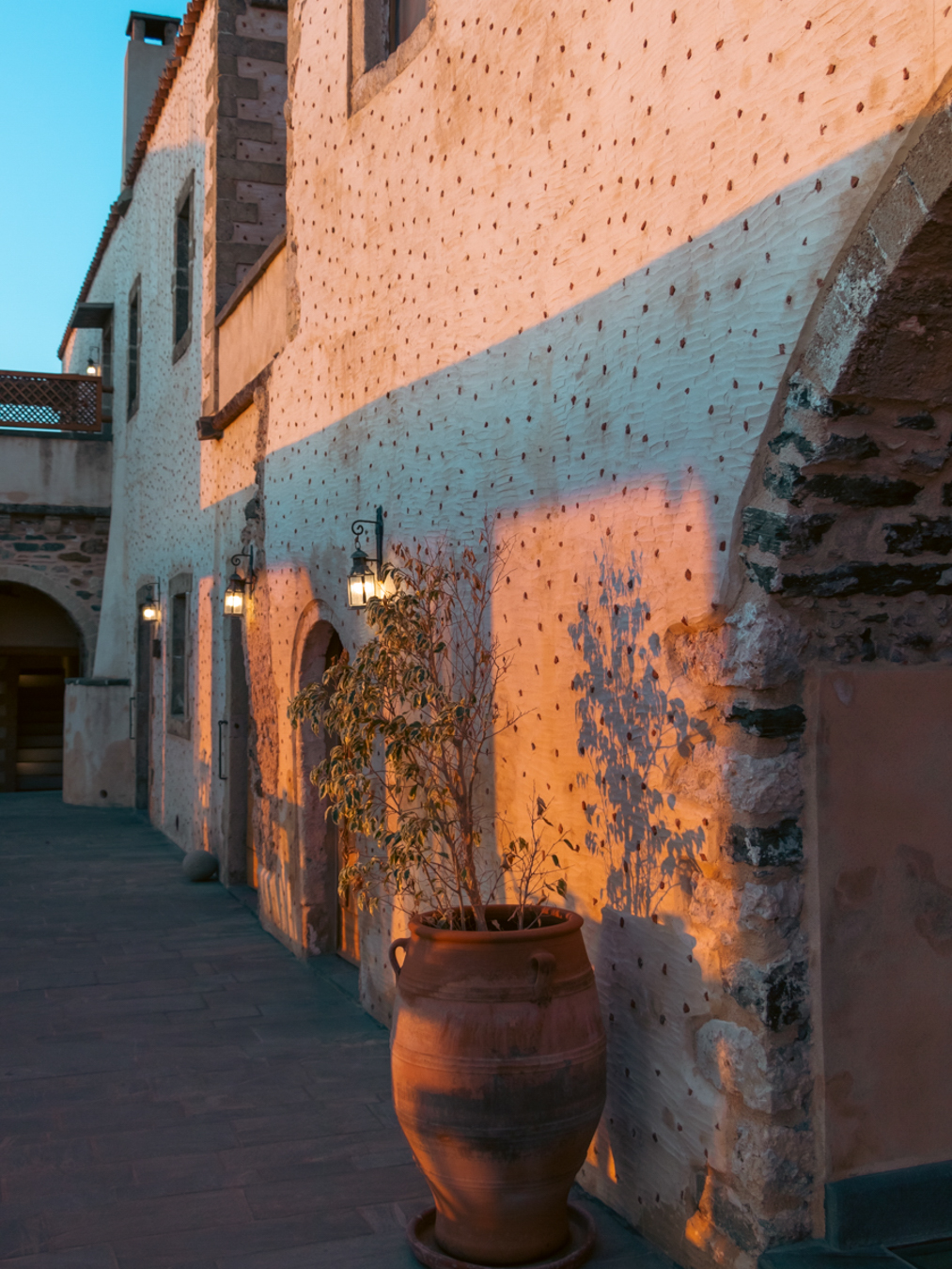 Monemvasia, known by the Franks as "Malvasia", is a small, historic town in the southeastern Peloponnese, in the Epidauros Limira region of the prefecture of Laconia. It is better known for the medieval fortress on the "Rock of Monemvasia", a small island connected to the mainland town by a 400-metre causeway. The surviving buildings and defensive structures of the fortress include impressive ramparts, gates and numerous small Byzantine churches.
Monemvasia's name comes from two Greek words: "Mone" ("single", "only") and "emvasis" ("entrance"), in other words: "a place with only one entrance" – further highlighting its defensive advantages. Because it resembles a smaller version of the Rock of Gibraltar, Monemvasia's nickname is "Gibraltar of the East".