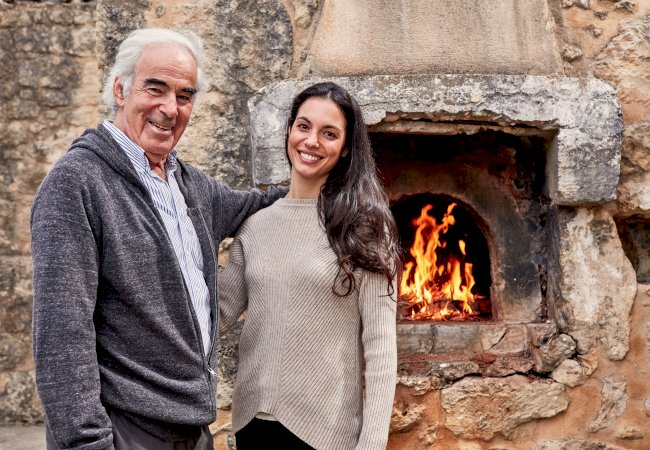 Crete born, Athens and Paris educated, architect Myron Toupoyannis, first set eyes on Kapsaliana in Rethymno, Crete in the '70's, he had no idea that a couple of decades later, this desolate, almost forgotten village would become a pioneering, world class resort; advocating an environmentally sound, albeit luxurious and exciting lifestyle.

Equal to none, nowadays Kapsaliana, Village hotel stands out on a multiplicity of levels: A breathtaking natural location steeped in history and tradition; a paradigmatic work of architectural restoration; effortlessly chic accommodation; incredible food; unforgettable experiences; an inspiring ethos of sustainability and service that is uncannily intuitive and wholeheartedly hospitable.
Our Story
The unique contemporary narrative of Kapsaliana suites in Crete, is intertwined with its equally special legacy and past. Let us not forget after all, that it has been a vital source of life for more than 200 years.
The story begins at the time of the Venetian Occupation. Kapsaliana in Rethymno, Crete was then part of the Arkadi Monastery estate, the island's most emblematic cenobium; which would subsequently play a pivotal- heroic and dramatic- role during the War of Independence. Around 1600, a little chapel dedicated to Archangel Michael is constructed and a hamlet thus begins to develop. More than an eon later, in 1763, Filaretos, the Abbot of Arkadi Monastery decides to build an olive oil mill in the area: it's soil and morphology make it ideal for this undertaking. The olive seed is at the time key to the daily life: it is a staple of nutricion, it is used in religious ceremonies and it functions as a source of light and heat.
More and more people come to work at the mill and built their houses around it. The settlement flourishes. At its peak Kapsaliana in Rethymno, Crete boasts 13 families and 50 inhabitants with the monk-steward of the Arkadi monastery in charge.
The settlement however gradually wanes after WW2, as the mill-a source of life for more than 200 years- closes down in 1955. When architect Myron Toupoyannis discovers this place in the 1970's, only seven residents remain. He falls in love with the place; after all his professional interests lie with the restoration of similar traditional settlements; in fact his dissertation in the National Metsovian Technical University of Athens is a study about the development prospects of Kritsa, a humble, mountainous village in Crete. Toupoyannis after visiting many artfully restored villages in Italy and France, decides to buy a couple of crumbling residences in Rethymno Kapsaliana. His purpose is yet unclear; and it is merely pure and undiluted instinct that drives his decisions.
After vanquishing many obstacles-as well as significant time and money constraints-Toupoyannis' vision eventually acquires a more specific shape and form. Works of restoration at Kapsaliana in Rethymno, Crete are painstaking and lengthy. Above all the architect's first and foremost concern is to do justice to the land's legacy and spirit; and to the wisdom of the local, vernacular architecture. In 2008 Kapsaliana Village hotel opens its gates and greets its first visitors. Reviews are unanimously dithyrambic, but the creator of Kapsaliana Village hotel, does no rest in his laurels. In fact, Kapsaliana Village hotel is a never-ending work in progress: A dynamic community that never stops evolving; and which strives to offer its guests unparalleled experiences that capture the essence of now.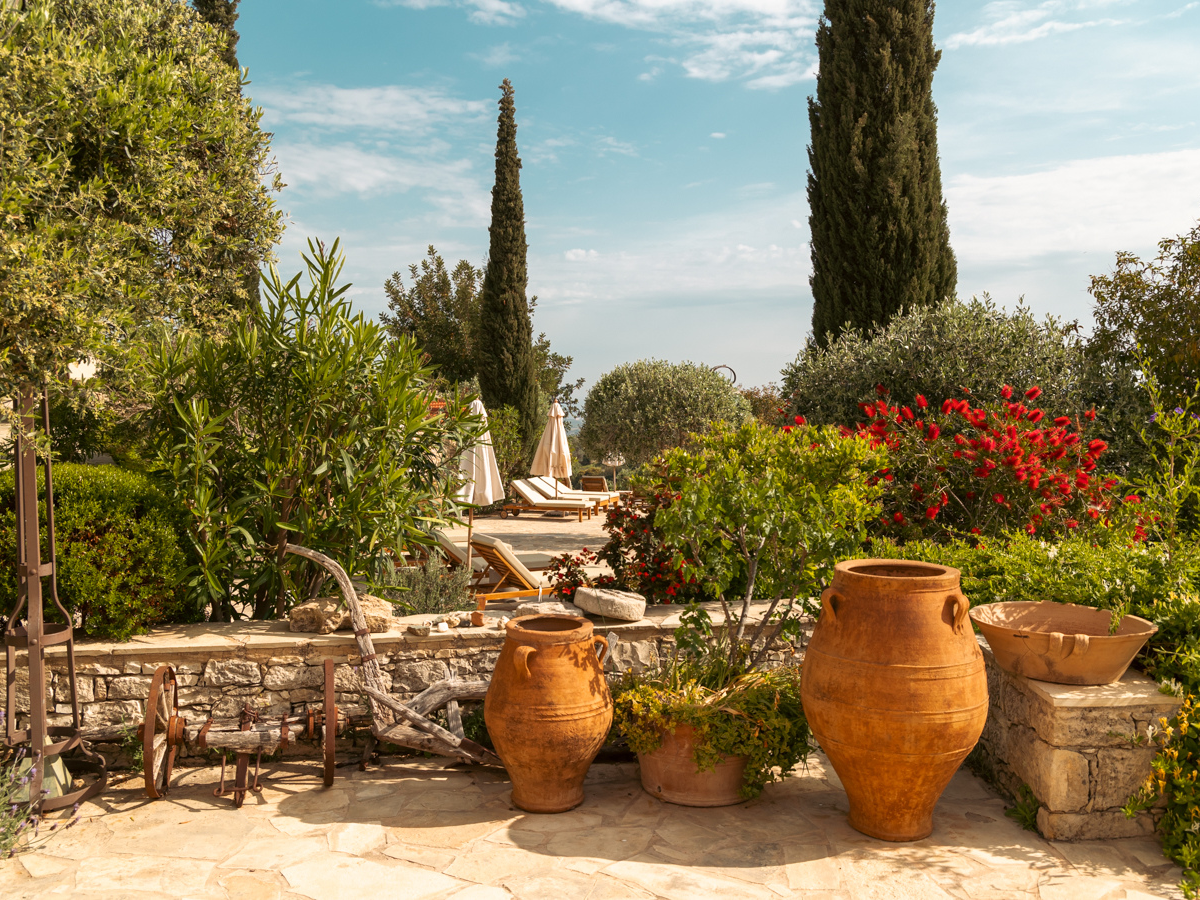 All you need to know about Crete, Kapsaliana and the surroundings:
Kapsaliana Village hotel is located in the prefecture of Rethymno, Crete 18km from the main town, 4 km from the historical Arkadi Monastery, 75 km from the International Airport of Heraklion and 85 km from the International Airport of Chania. Access is easy and fast, whichever point you are coming from.
Kapsaliana hotel is built at an altitude of 260m over the sea and lies at the heart of one of the island's biggest olive groves. Here time stands still as the splendor of Cretan nature is combined by an authentic experience of living in a quaint, meticulously restored traditional village.
Arkadi Monastery:
The historic Arkadi Monastery is located 4km from Kapsaliana Village hotel. It is the second most visited place in Crete after the archaeological site of Knossos. A pivotal stronghold of the Cretans during their struggle for independence, Arkadi Monastery played an instrumental role in abolishing the Ottoman Occupation. Nowadays Arkadi Monastery is recognised by UNESCO as a world monument of freedom. Today's visitors will see history coming alive as they wander around the church at the centre of the monastery, the museum and the surrounding areas.
Eleftherna Archaelogical Site & Museum:
At a distance of 9km away from Kapsaliana, nestled in the slope of Mount Ida, the ancient city of Eleftherna, birthplace of poet Linos, philosopher Diogenes, and sculptor Timochares, has existed-and flourished- for a very long time: Built in the 9th century B.C. while it prospered until 796 A. C. Most traces of the ancient city-state had been erased until the Ministry of Culture granted the University of Crete permission to excavate the site in 1985. Nowadays Eleftherna is the most important archaeological site of Western Crete, while its recently launched archeological museum is considered tantamount to those of Olympia, Delphi, and Vergina.
Margarites village:
Margarites village boasts a long tradition in ceramic art; in fact pottery has been the main occupation of its inhabitants until recently. Make sure you visit the ceramic workshops and shops that keep this legacy alive.
Tip: The route from Kapsaliana to Arkadi, Eleftherna, Margarites and back, is particularly scenic, combining a striking landscape with amazing vistas-make sure you include it to your itinerary. Also south of Kapsaliana Village hotel,Amari is one of the most beautiful-and untouched- corners of Cretan mainland; dotted with quaint, little villages, in which you may get a taste of the real Cretan life.
My Experiences
Book activities led by Kapsaliana Village Hotel on your next trip