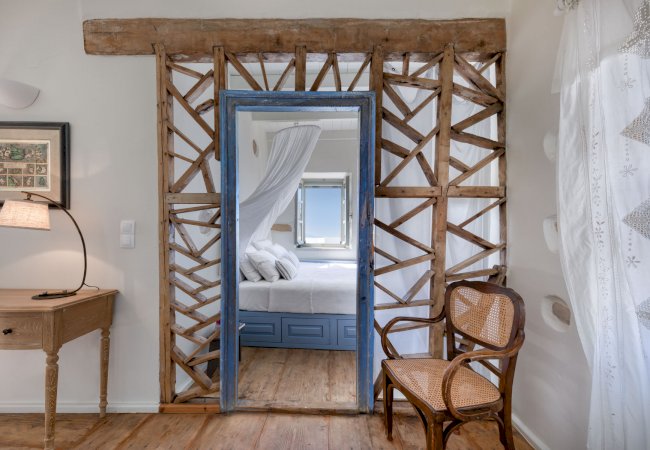 We are Elina, owner of Romanati boutique house and Alexandra Interior Architect and owner of Mitos boutique house.
Back in 2015 we decided to restore our grandparents' 19th century house in Pefki, a picturesque Cretan village, where we have spent our childhood Easter and summer holidays. We have very fond memories of this place and we were lucky enough to experience the local life through the years.
Coming from Athens, being travelers and having a personal passion to discover hideaway gems in our travels, we appreciated the fact that the village has stayed untouched from time and modern trends. It is a gem offering authenticity and tranquility, and at the same a wealth of choice in only a few minutes' drive.
The restoration project took us even deeper into the local history, architecture and traditions and it was what motivated us to turn our two houses into holiday rental houses for other people to stay and have the same authentic experiences that we have.
Our Story
Welcome to Crete Houses, two historic boutique holiday houses at the picturesque village of Pefki in Southeastern Crete. Welcome to the art of nature and authenticity.
Romanati and Mitos houses, are part of a 1890 built period building, once a prominent lodging. Fully restored with respect to local Cretan architecture and with special care to preserve the original features. Tastefully decorated with antiques and custom-made furniture, designed especially to match the character of the houses. The guest is surrounded by history and tradition, yet enjoys all the comforts of modern amenities and appliances.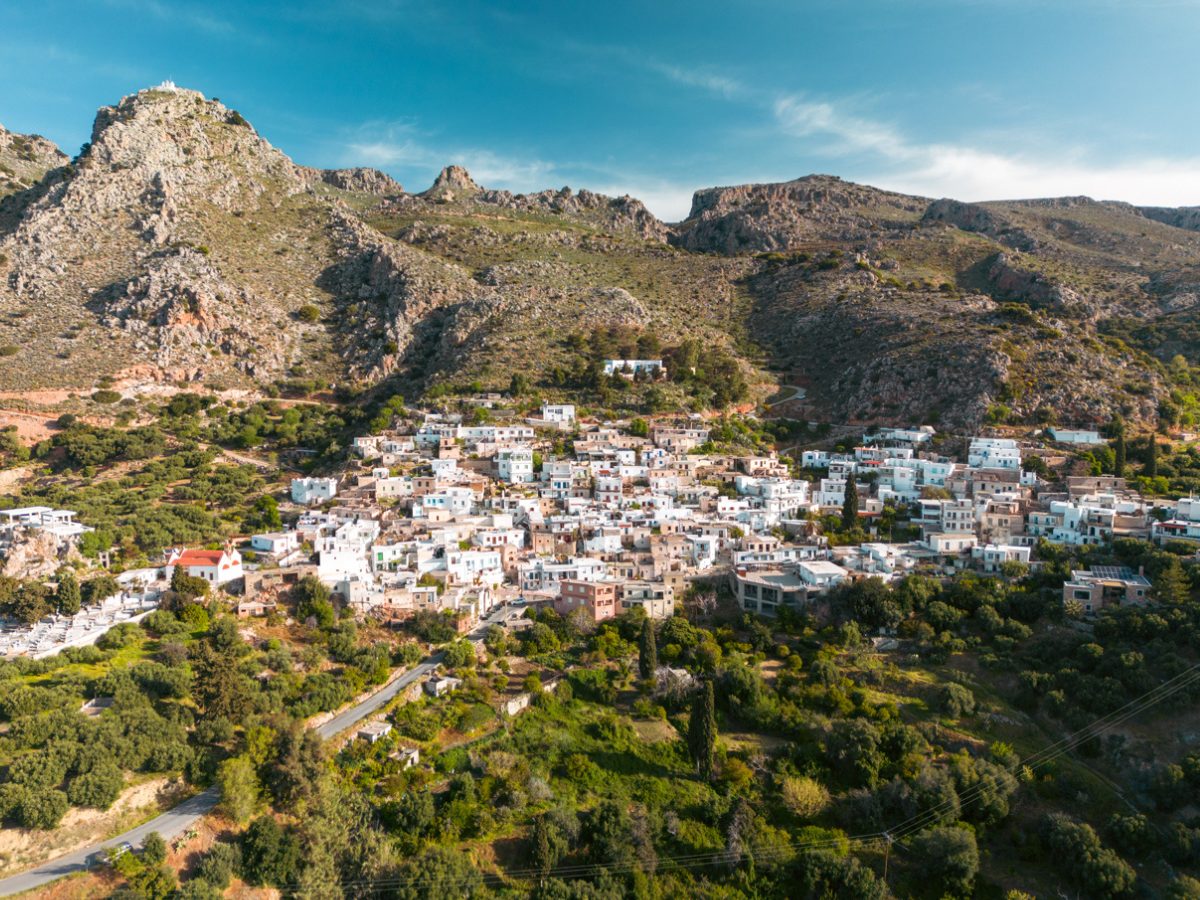 Crete is a world of natural wonders. Sea-sculptured coasts, fabulous sandy beaches and deep gorges are contrasted by palm-tree shaded coasts, rugged mountains, silvery olive groves and cedar-covered sandy islets. An impressive and magnetic landscape imprinted by each era of the island's rich history and culture: ancient ruins of the glorious Minoan civilization, byzantine churches, Venetian fortresses, historic monasteries and the very unique Cretan customs and traditions.
Crete cannot described with a pen. You have to breath the Cretan air, listen to the fold songs, see the lively local dances performed by agile dancers, drink the local drink "tsikoudia" or "raki", taste the Cretan cuisine, laze under the Cretan sun!
Pefki village is a hideaway gem in Eastern Crete. Amphitheatrically set on 410 m above sea level and 7 km from the coast, overlooking the Pefki gorge and the Libyan sea.
It is handily close to the restaurants, bars and shops of Makrygialos, the golden beaches, hiking trails and attractions of the Eastern Crete. At the same time, it enjoys the tranquility and authenticity of village life. The village has preserved many of the typical characteristics and architecture of local culture; small stone-built houses close one to another, cobbled little alleys, picturesque churches, a historic cistern, an olive press and a "kafeneion" (café/taverna).