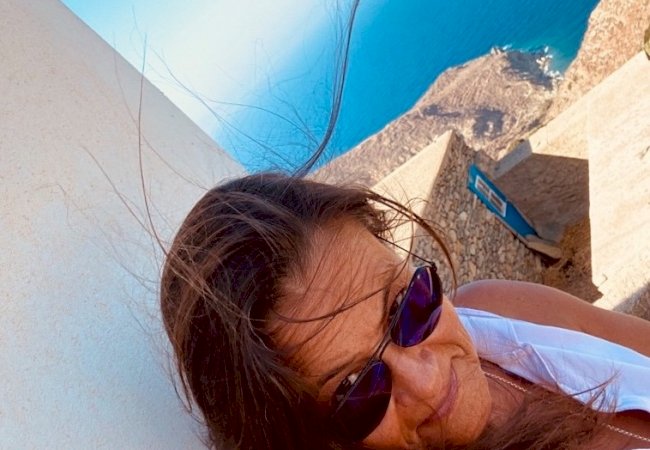 Kalispera!

I'm Maria Paravantes, a first-generation, Greek-American. I was born and raised in Chicago, and spent all my summers in Greece until I moved here in my late teens. For the past three decades, I have worked as a professional journalist writing out of Athens about Greece and all the things I love most: travel, food and culture.
I am also the proud founder of TheGreekVibe.com, which is the ultimate go-to source for all things Greek.
Picture the The Greek Vibe as a 'virtual guesthouse' where as a good Greek host I treat you to the best of Greece, its secrets, its beautiful beaches and picture-perfect destinations, its age-old traditions, its delectable foods and intoxicating spirits, and of course, initiate you into the "Greek way" of doing things like sipping your coffee slowly as you chat with friends or sampling delicious Greek 'mezedes' with some anise-flavored ouzo by the beach.
Our Story
Ladies and Gentlemen, Welcome to my blog: www.thegreekvibe.com
It all started more than a decade ago when I felt the urge to write about one of my passions: Greek music – a music that dates back to ancient times and is perhaps one of the most diverse in the world.
From there it was only a matter of time before I decided to share the precious knowledge I had gained in over three decades as a travel and tourism writer.
Today, The Greek Vibe has evolved into a treasure trove of well-researched and experienced first-hand information about Greece. We all know Greece for its colorful islands, vibrant nightlife, and pristine beaches, but The Greek Vibe hopes to take you a step further, to immerse you into the secrets of the Greek way of living, the customs that come to life during the holidays, the importance of foods and of the famed Greek Diet, the uniqueness of dozens of fine Greek products, the music that dates back to antiquity, its UNESCO-listed World Heritage Sites and practices, and of course, the one thing that makes Greece a favorite holiday destination: its people and hospitality.
And it doesn't stop there: The Greek Vibe is looking ahead featuring the promising work, projects, and actions of younger generations who will carry the Greek legacy into the future.
So enough said, join me and let's discover Greece together. A Greece that was passed on to me by my parents, and in particular my mother, who raised us to love and cherish the traditions, the recipes and foods, the habits and customs, the stories, the natural beauty, the myths and magic of our homeland.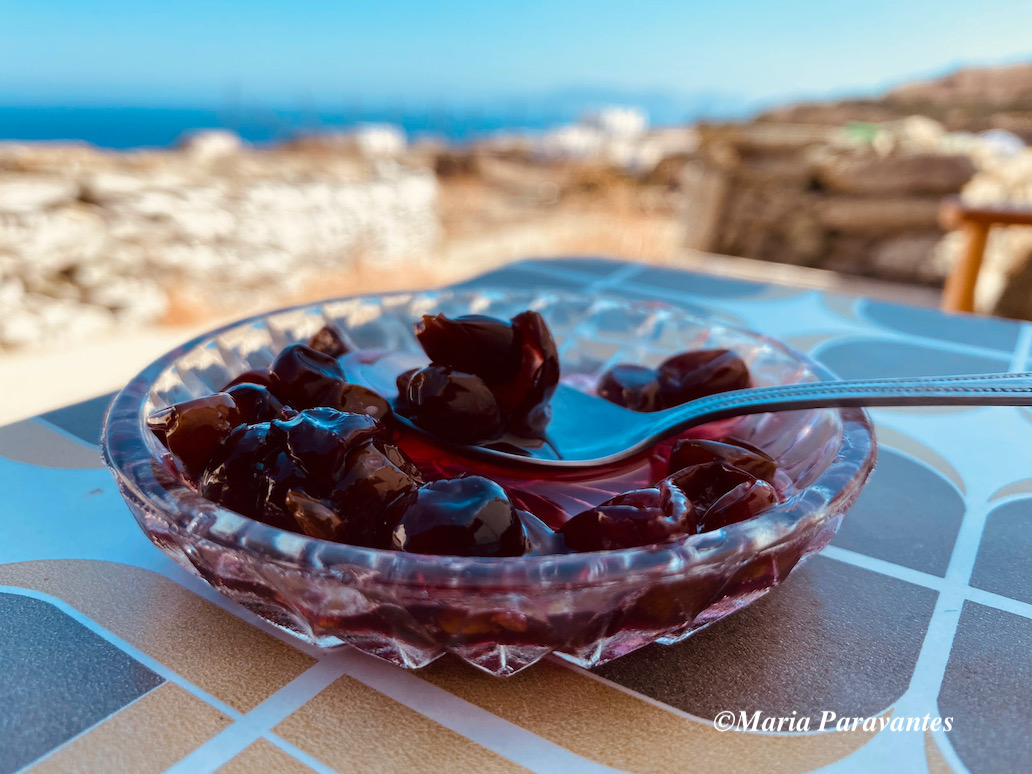 Seeking Arcadia in the Peloponnese…
One of my favorite places in the world is Arcadia, located in the heart of the Peloponnese. This beautiful untouched land is where both my parents were born and it is here that I spent almost every summer of life. Every year, we would set off from a nearly six-month-long winter in Chicago for our sunny summer holidays to Greece - typical of nostalgic Greek emigrants seeking the embrace of their family and homeland.
I remember spending two weeks in Astros, Kynouria, back then a small fishing village which I still love dearly and continue to visit every single year out of love; two weeks in the mountain resort of Vytina at the foot of Mt Menalon – a nature-lover's paradise; and almost a month in the town of Tripoli – the capital of the Peloponnese.
I have fond memories of my 'big fat Greek summers' which were filled – back in the '70s and '80s – with pure tastes, animated traditions and customs I understood little of, sights which have sadly faded into time, genuine Greek experiences which I wish to safeguard through my writing and to share with the world and with visitors seeking to experience a very different, well-hidden side of Greece.
Latest stories from The Greek Vibe