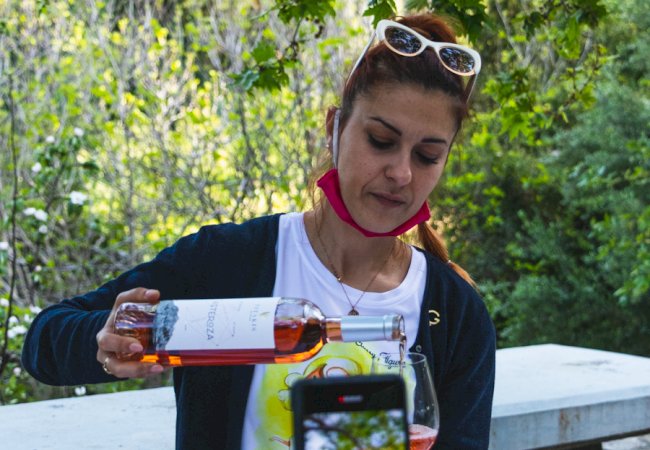 My name is Stella and I am a Sommelier and a Wine Marketeer, who knows all about indigenous wines, but also about the international ones. I love meeting people from all over the world, and I make it my mission to provide memorable tours and experiences for my clients. When I'm not busy guiding, I spend time researching and exploring new options to help keep my tours fresh, interesting and relevant - which means returning clients will discover something new every time they tour with me.
Our Story
The concept of Wine Walkers was conceived and founded in 2015! Based in the city of Heraklion, capital of the island of Crete, Greece, we specialize in providing each customer with a wide spectrum of travel packages and services, such as unique wine tastings and food'n'wine pairings! We cooperate with some of the greatest wineries of Crete, as well as with biological olive oil farms and exlusive restaurants. Whether you're looking for a wine tasting, an olive oil or a cullinary experience, we are committed to service and excellence, and we'll take care of all the details so you can start relaxing long before your next trip. We guide you step by step through the cretan wine tasting experience and in addition, we introduce you to the beauty and pureness of traditional cretan cuisine. A great opportunity to experience the Cretan wine culture, away from the buzzing tourist crowds, and get familiar with the indigenous grape varieties of our land, in the most fun and enjoyable way. Become local for a day, and let us guide you to our hidden paradise.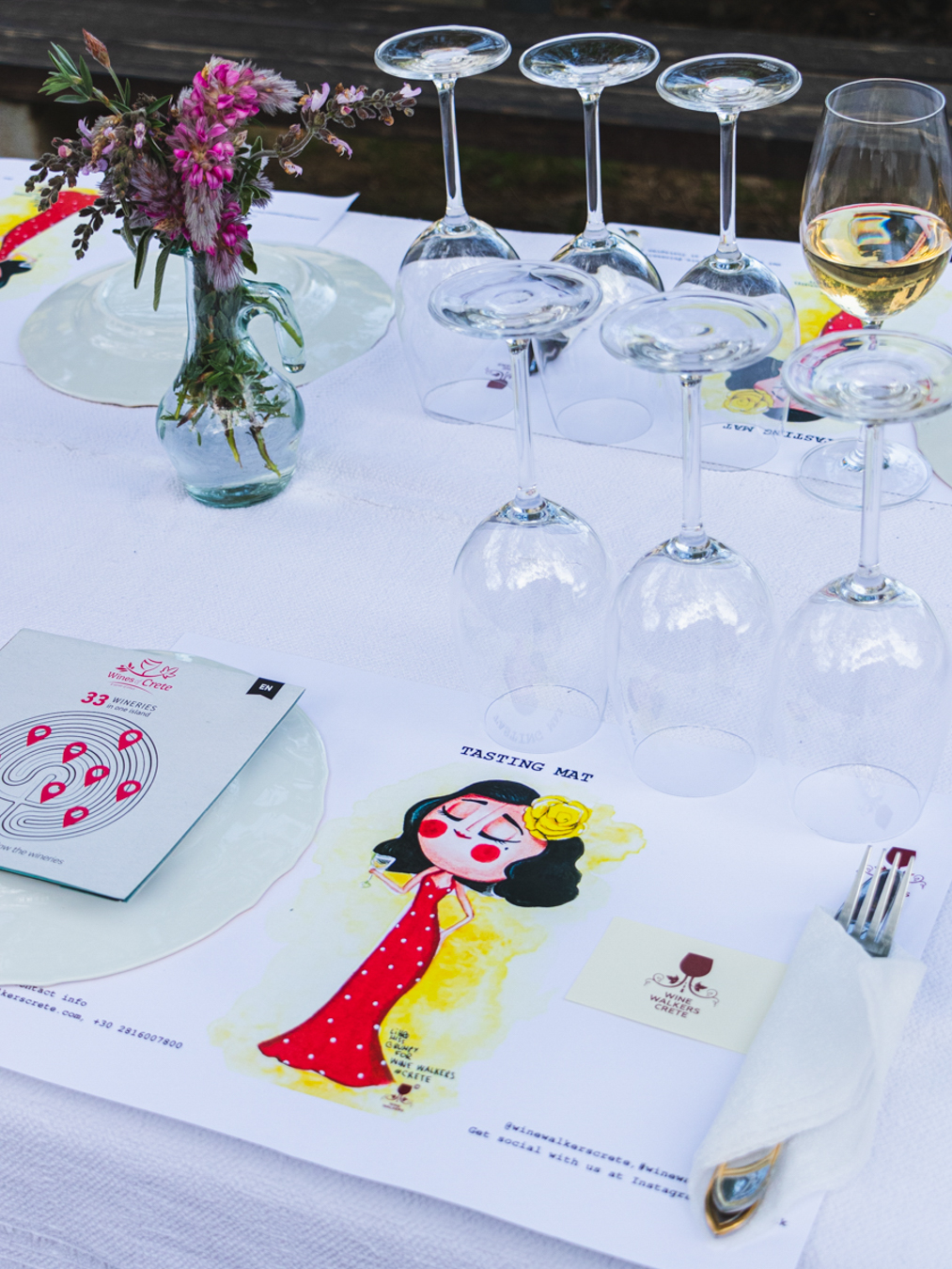 Crete: A blessed land with authentic people
Crete (Kriti) is the largest and arguably the most famous island in Greece, marking the southern edge of the Aegean Sea. The island has a long and illustrious history dating back thousands of years and today, the Cretan wine industry is thriving. The Minoans of Ancient Crete are thought to have been among the first civilizations in Europe, and evidence of viticulture on the island reaches back to at least 5000 BC. Ancient wine presses have been found in sites across Crete, and paintings in Minoan palaces denote grape-growing and winemaking. Amphorae bearing Cretan wine have been found in archeological digs across the whole of the Mediterranean Sea and basin. This suggests that these wines were exported to most places of Europe. Crete's most important viticultural period of history is the Middle Ages, however, when the island, then called Candia, was under Venetian rule. The famed Malvasia sweet wines were produced on Candia and shipped all over Europe to locations as distant as London, Paris and Constantinople (now Istanbul). This trade continued until the island was taken over by the Ottoman empire in the 15th Century, and wine-growing was largely forgotten.
Modern winemaking on Crete began in the 1970s, and today, the island is host to four PDO appellations: Peza, Arhanes, Dafnes and Sitia. These are complemented by six more-generic regional appellations: Chania, Rethymno, Lasithi, Kissamos, Heraklion and Crete itself.
The most emblematic indigenous Cretan grape varieties are Vidiano, Vilana, Thrapsathi, Malvasia di Candia, Muscat of Spina, Dafni, Plyto (among whites), Kotsifali, Mandilari, Liatiko, Romeiko (among reds).