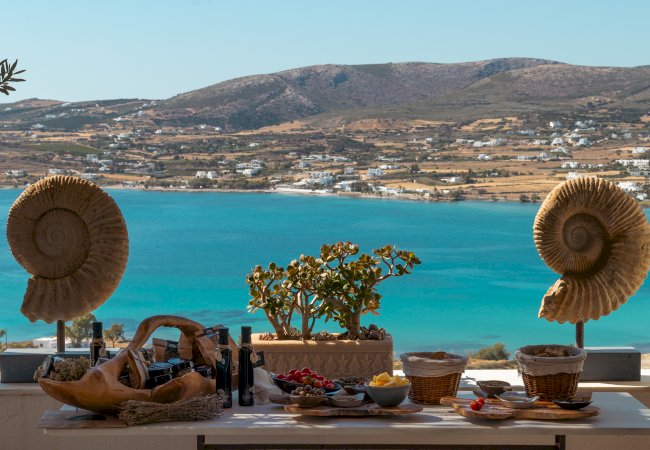 Πεtra is a family-run sustainable farm located on the beautiful island of Paros, in Greece. We specialize in the production of Mediterranean crops that are well suited to the distinctive microclimates of our farmland. From the olives, capers, oregano, lavender, figs, grapes and other herbs that we grow, we produce a wide array of high-quality packaged products that embody the flavours of Greece through their taste and aroma. The whole cycle of production, from cultivation, harvest, processing, and packaging takes places at the farm, allowing us to oversee and control the quality of every item we produce.'Our farm started on 5 acres of land in the dry and rocky terraced soils of Kolymbithres in 1989 with 100 olive trees and 200 grapevines. Since Alkis took over the management of the family farm in 2015 the farm has grown significantly and the crops have been diversified.
Our Story
At Πεtra Farm we see farming and agriculture as a great environmental responsibility.
We strive to be stewards of the land and practice sustainable agricultural principles inspired by agro-ecology. We see our land as a complex and productive ecosystem that requires fine-tuned and creative management to ensure the best possible outcome for both the environment and our crop quality.
At Πεtra, we focus on the production of perennial Mediterranean crops. The crops we focus our production on are very well-suited to the micro-climate of the island. This allows for minimal interventions as far as irrigation and pest control is concerned. Our crops are generally all drought tolerant, and as a result, we use very small amounts of water to sustain our crops. Our vineyards, capers and herbs receive no water at all. In fact, the lack of irrigation is a key factor in the increased intensity, intricate flavour and aroma of our products.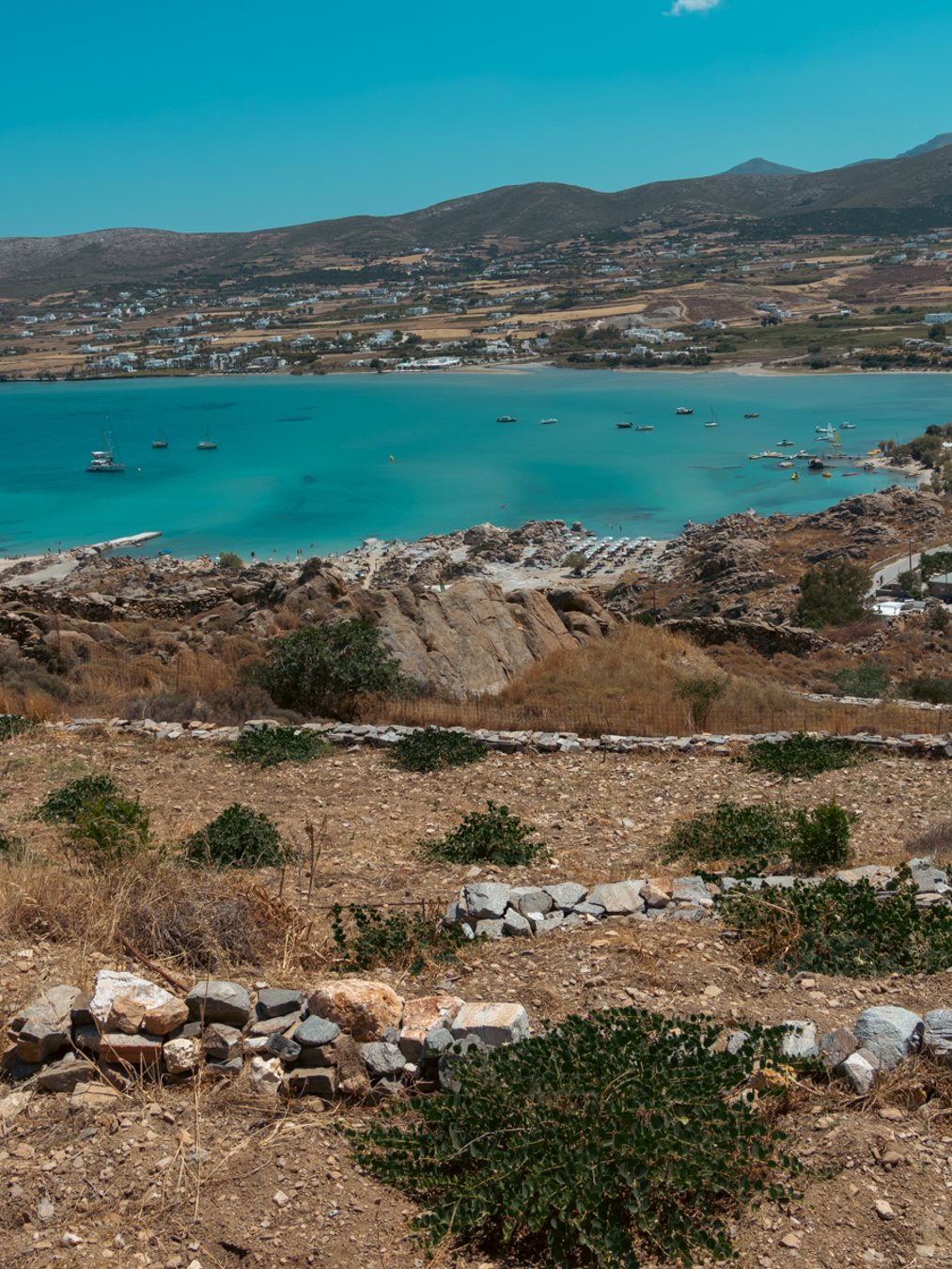 High on the list of top Greek holiday destinations, Paros Ιsland welcomes its visitors at the centre of the Cyclades group and invites them to explore its great beauty, the long beaches with crystal-clear waters and its impressive landscapes. There is a well-developed tourist infrastructure, too, to make your holidays truly memorable.