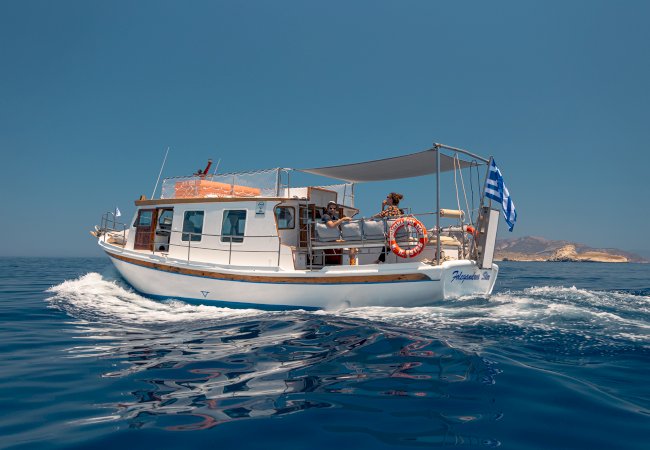 We are a family owned and operated business. Established in 2004, when we built our first boat, our extensive experience and family tradition of sea travel and tourism ensures a great service for our customers. Since then, our fleet has grown and today we own boats of various types as we are trying to satisfy all our customers' needs. The love for the sea, the boats and your enjoyment has been passed down from father to son and we take great pride in our tailored offering and attention to detail.

As locals we are very knowledgeable about the island and its many bays, coves, and beaches as well as its history and traditions. Our attention to detail and passenger safety is evident both in our boats and service.

We'd be happy to welcome you on board and share more about us and the island.
Our Story
We offer boat tours in the island of Folegandros, as well as other nearby islands. Our services range from private tours and one-way transfers to other islands, to small boats rentals without the need of a license.
Check out the map for some of the locations you can visit on a tour in Folegandros. Our tours are private and the itinerary can be tailored to your needs so you can have the best experience possible.