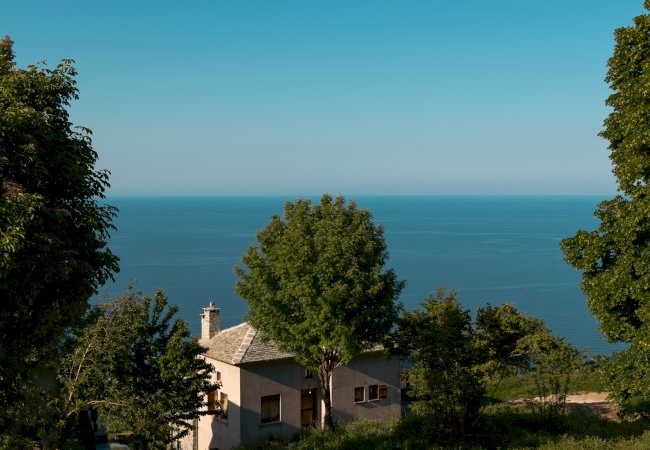 In 2006 the building was fully renovated with modern materials, regaining its lost glow. Today it hosts the restaurant as well as the reception area of Tilia Resort.

Next to the main building there is the stone house that was built during the same period and served the functional needs of the main residence. In 2006 it was completely renovated and today houses the Casa Komi Cocktail Bar.
Respecting tradition and acknowledging it's historical importance, we made our best efforts to preserve the heritage of this small orchard, combined with today's high end standards and luxurious facilities.

A breath-taking, centuries old beautiful linden tree dominates our yard, which according to experts is one of the largest and oldest linden trees in Europe.
Tilia is the Latin word of linden and our resort is named after this majestic tree!
Our Story
Tilia Resort is located in Mouresi, one of the traditional villages of East Pelion
Luxury, minimalism and traditional architecture
Enjoy relaxation and tranquility overlooking the Aegean Sea in our fully equipped apartments, designed based on the classic architecture of Pelion's houses.
Our 1701 Restaurant is located on the first floor of the renovated old mansion, dating back to 1701.
Enjoy a wonderful dinner on the outdoor terrace of 1701, gazing at the moon rising accros the Aegean Sea over the island of Lemnos.