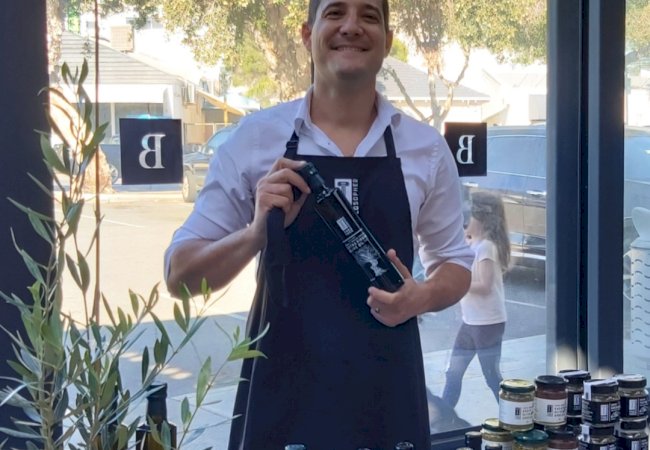 Geia sas!

I'm Yiannis Stamatiou, Greek food lover and founder of the exciting gourmet food brand 'The Food Philosopher'. I launched the business in 2017 with my Athenian cousin, Nikos, to offer the Australian market a differentiated Greek food offering that distinctly emphasised genuine, farm-direct produce from small-batch producers.

As a proud Greek Australian, food was always central to my identity and feeling a connection with Greece's food culture was a source of immense pride growing up. I would lament the fact that Greek products didn't enjoy equal status on Australian supermarket shelves as those of their larger, better-resourced European neighbours and I sought to change that! By creating the 'The Food Philosopher' not only do we pay homage to our own rich childhood food experiences but we also pay our respects to Greece's food culture by elevating its image in Aussie supermarkets.

Nikos and I were also strongly motivated by a desire to assist smaller-tier Greek growers and producers to find international markets for their high-quality produce. Through developing 'The Food Philosopher' we have been able to develop a very deep and personal connection with all of our Greek country growers and producers and our partnerships have assisted them tangibly with growing their own agribusinesses. Greek producers have faced distinct hardships over the past decade and investing this capital directly into small, family-owned Greek businesses has been the most rewarding part of the business to date.
Our Story
My initial motivation for the project was founded by my passion to promote Greece's wonderful, small-batch produce to a wider audience. With its unique microclimates and geography Greece produces some of the highest-quality agricultural goods in the world. However, I believe that this fact is not fully appreciated by consumers outside of Europe and I was keen to change that!
From humble beginnings in 2017, 'The Food Philosopher' has steadily increased its product range to include a range of premium, small-batch Grecian delights including, olives, olive oil, craft vinegars, organic herbs and sauces and more. Some of the most popular products to date include the ultra-premium small-batch EVOO from the ancient trees of Koroni, the super-juicy 'Black Diamonds', which are all-natural, semi-dried olives from Kiveri and our heavenly pomegranate-infused white balsamic.
In late 2020 'The Food Philosopher' teamed up with Perth's premier importer and distributor, European Foods, as we continue to expand their network of stockists right across Western Australia and beyond. 'The Food Philosopher' supplies Australia-wide and in Perth our range can be found in most of the city's top gourmet food stores.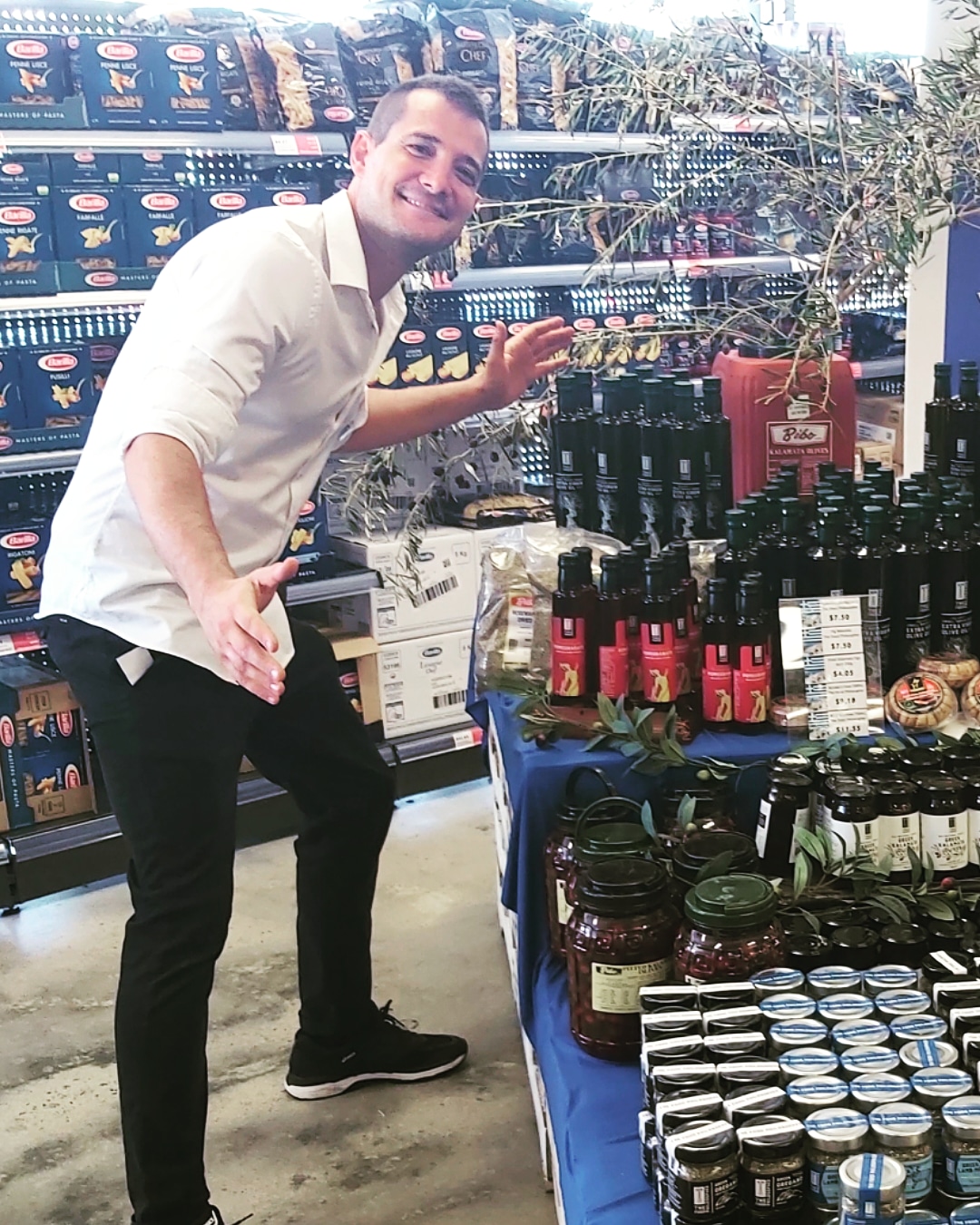 As a third generation Greek Australian, our connection to Greece growing up was centred around food, culture and religion. My grandparents heralded from very different parts of Greece; Northern Epirus, Eastern Macedonia and Kastellorizo, and so their traditions and food cultures were starkly different. This diversity fascinated me and got me excited to learn more about Greece's rich and varied culinary and cultural traditions.
I first went to Greece when I was 20 years old and received the culture shock of my life as I scrambled to reconcile the long-held notion I had in my innocent mind for my grandparent's homeland with the 21stcentury reality I observed all around me. One thing that stuck out clearly, however, was the evolution and modernisation of Greece's food culture, for better or for worse. It made me realise that, in many ways, Greek Australian culture and its culinary traditions existed in a time warped bubble that served as an invaluable pot for preserving the tastes and traditions of yesteryear.